Effortlessly send referral requests to happy customers via text, email, or social media and track your campaign – all from one easy-to-use platform.
CUSTOMER REFERRALS MADE EASY
Effortlessly expand through traceable referrals. Streamline your outreach efforts by automating and quantifying referral campaigns with ease, all in just a few simple clicks.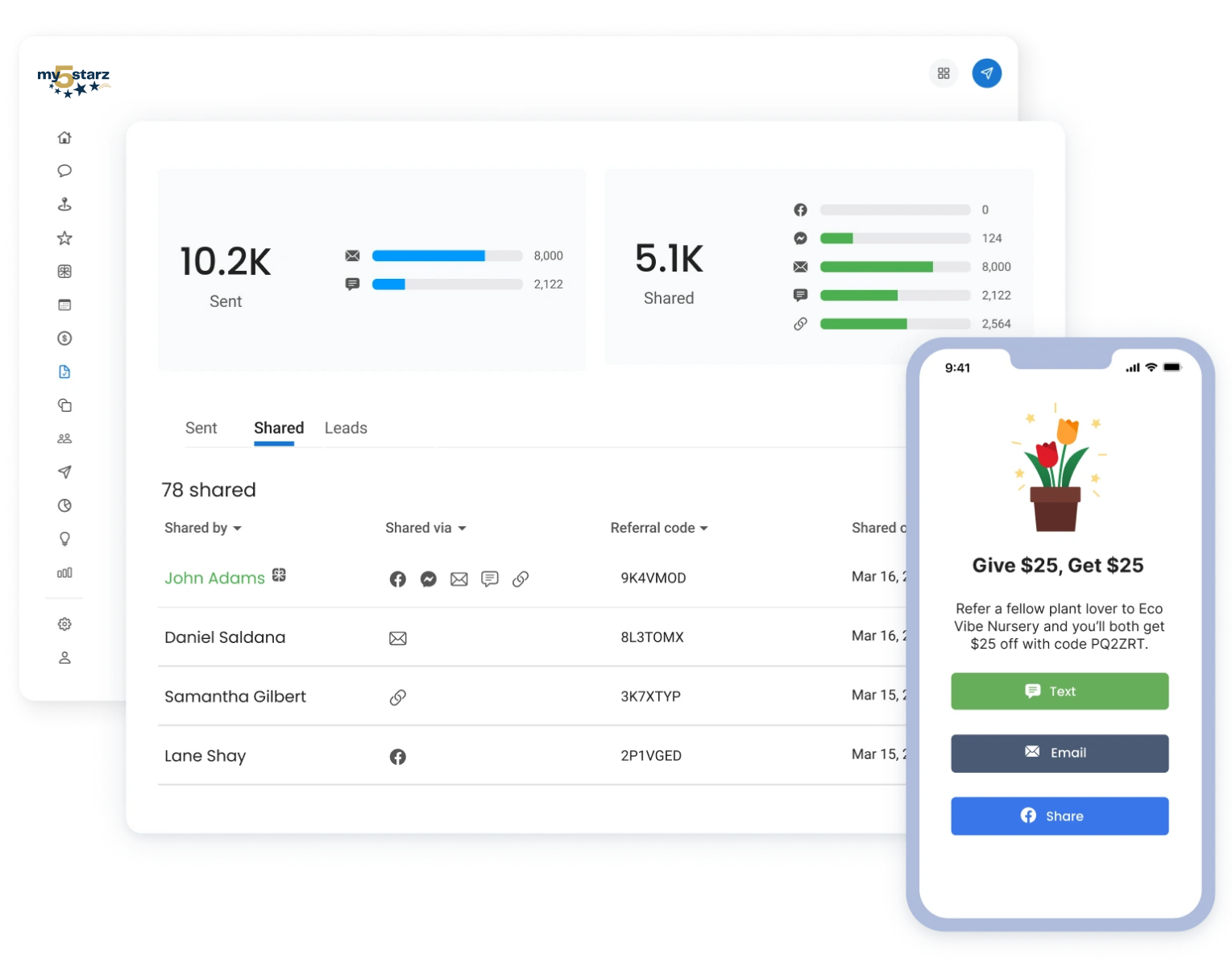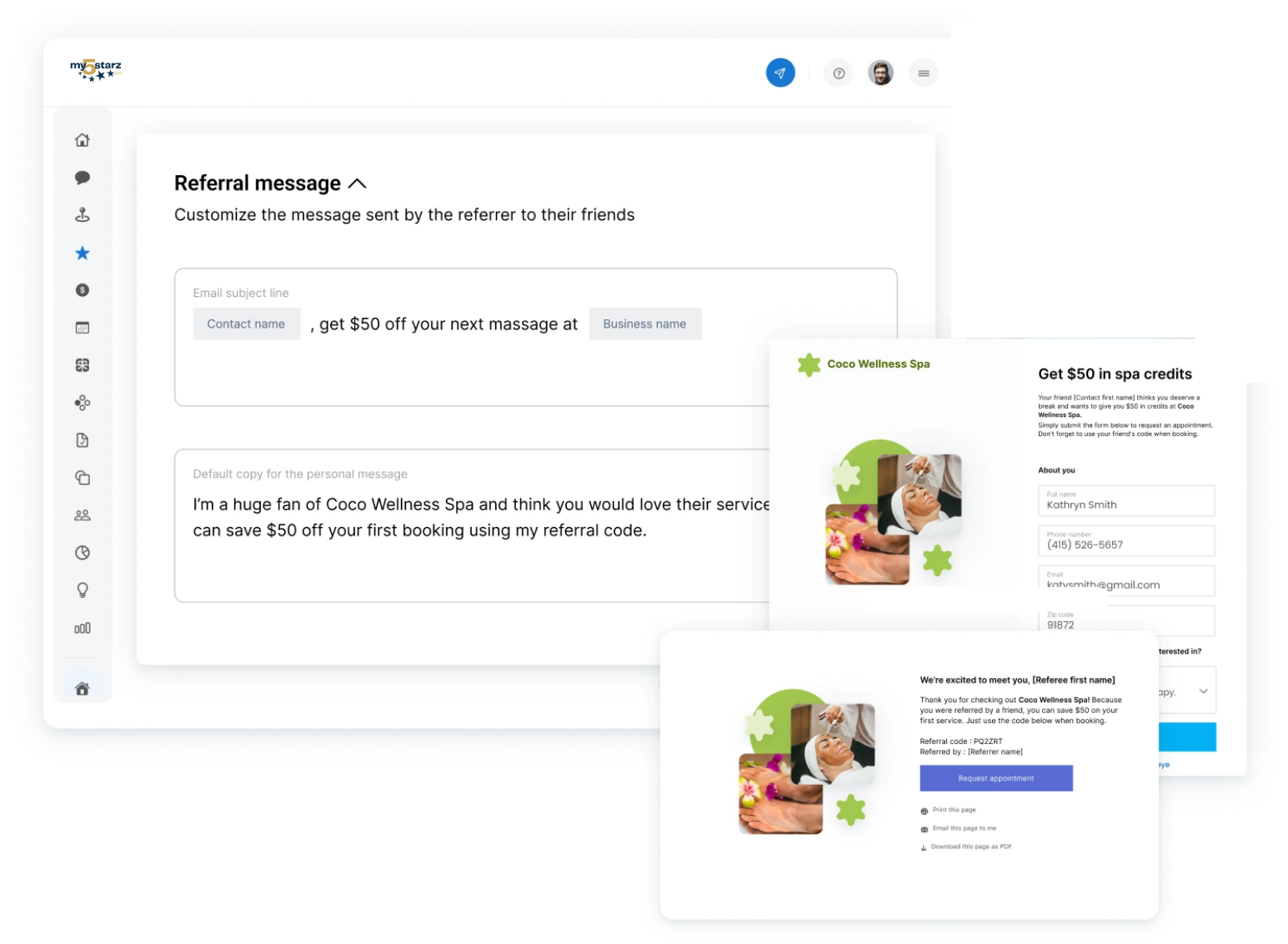 STREAMLINE YOUR REFERRALS WITH TEMPLATES
Effortlessly enhance your referral templates, tailoring them to your brand's identity with ease. Customize everything from messaging and aesthetics to forms and incentives, crafting compelling requests that boost conversion rates while saving you valuable time.
Employ predefined criteria and behavioral cues to automatically dispatch referral invitations following a recent review or payment. Alternatively, assume command by sending individual or mass requests through our user-friendly campaign manager.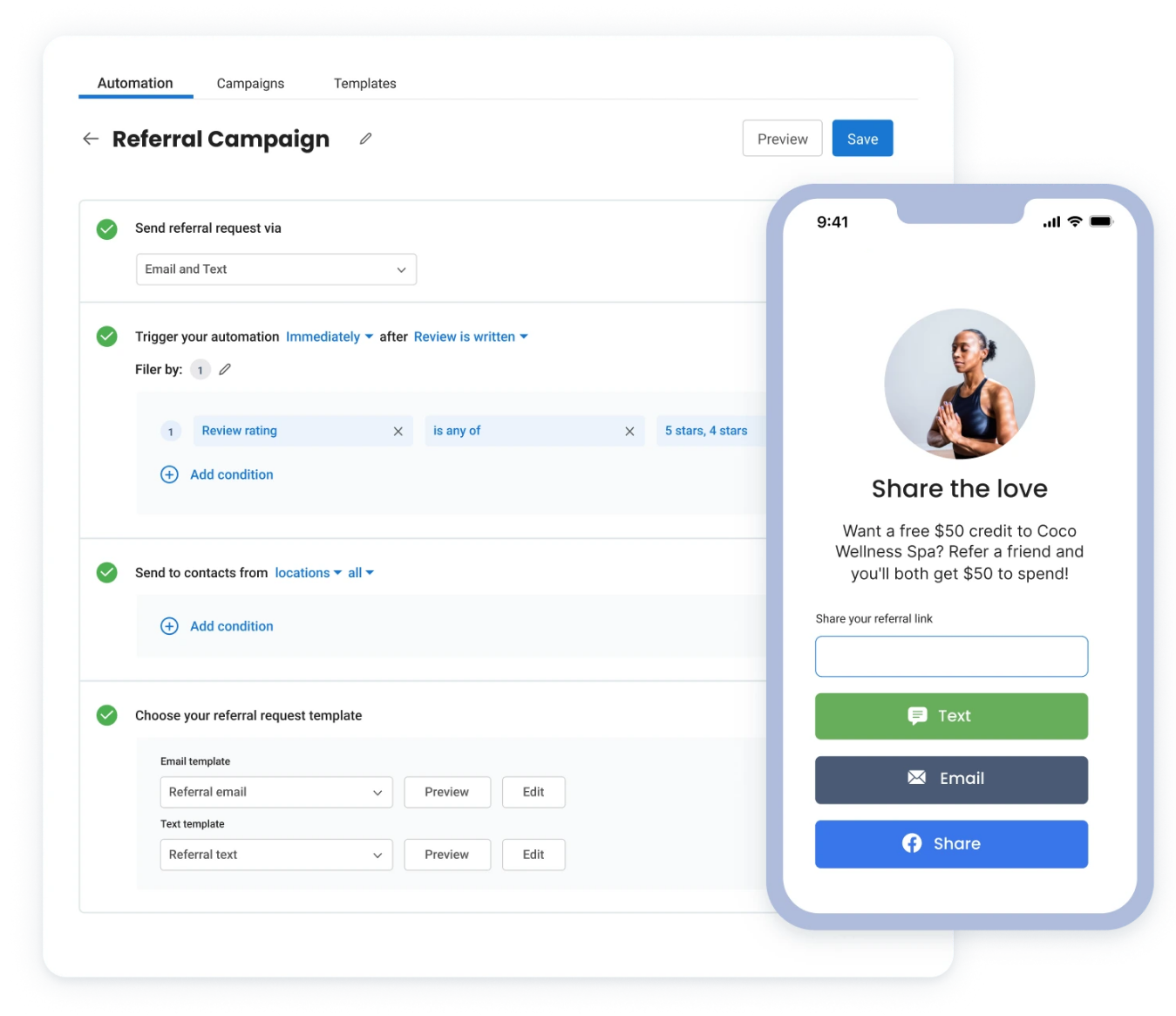 Create. Send. Review.
All in one platform

.
Boost response rates, monitor campaign performance, and fine-tune your strategy, all through a user-friendly dashboard.
Streamline your workload and conserve valuable time and effort through automated referral initiatives and requests triggered by specific actions.
Ensure a continuous influx of new customers by utilizing an integrated platform designed to elevate the customer journey.
Enhance your referral program with incentives
Elevate your chances of getting responses and accumulating leads by incorporating enticing rewards into your requests. Implement a variety of reward tactics such as cash incentives, thoughtful gifts, and exclusive coupons to optimize your referral conversions.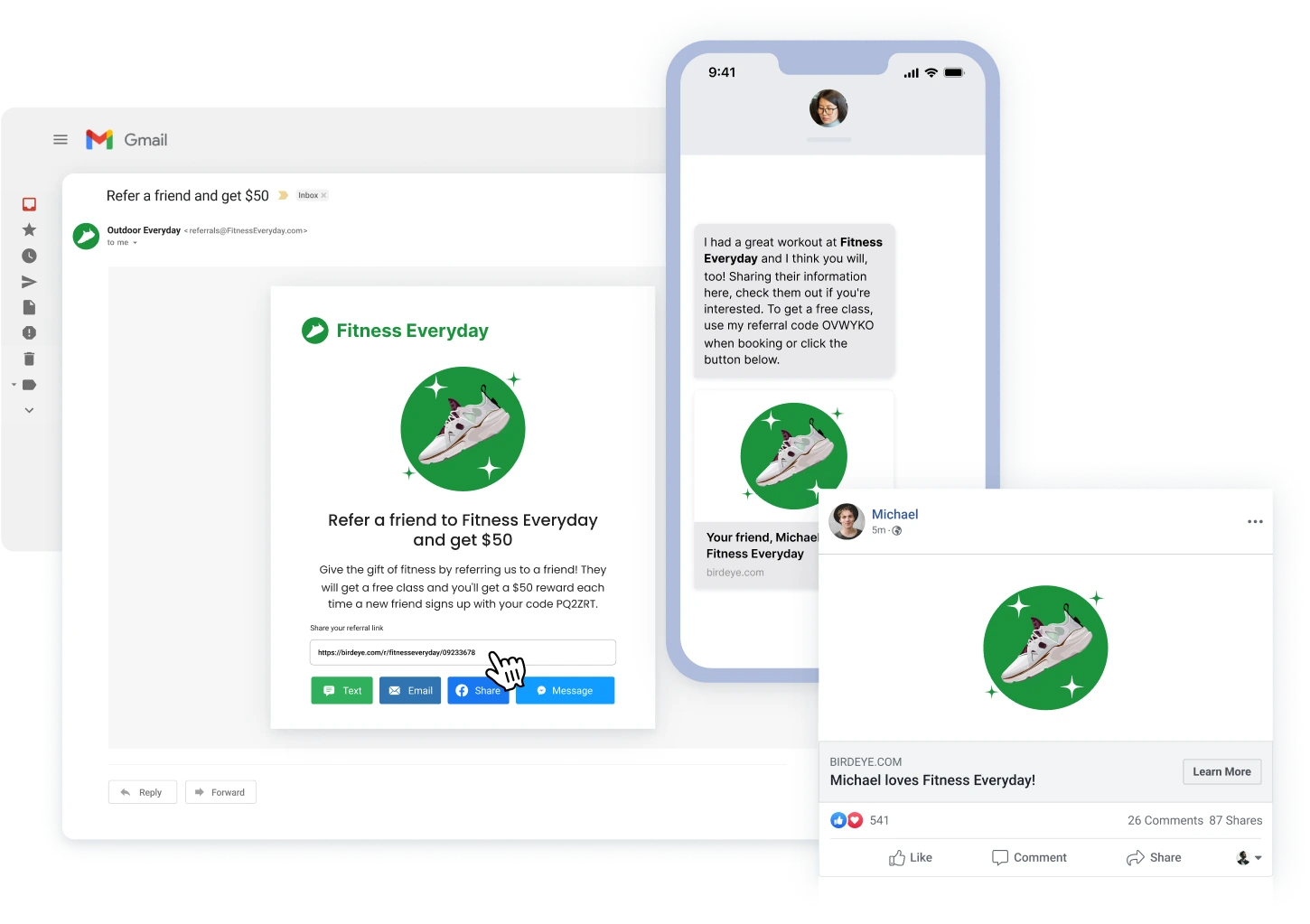 Gather referrals from various platforms
Simplify the process of receiving referrals for your customers. With the ability to request recommendations through email, text messages, and social media, they have the freedom to choose their preferred sharing method.
Engage with fresh prospects
Instant notifications empower you to swiftly engage with new prospects, addressing their inquiries, arranging meetings, and transforming them into satisfied customers.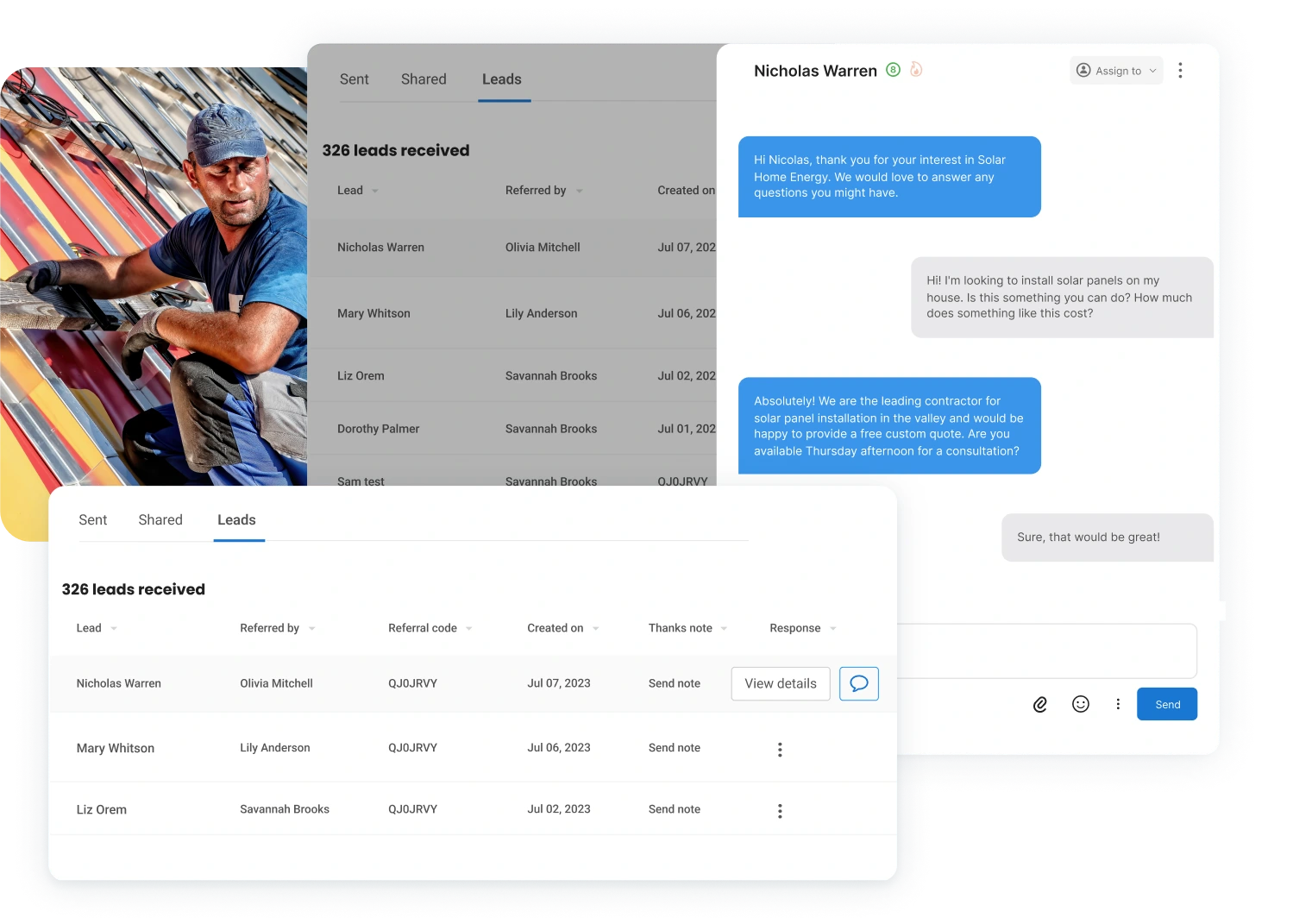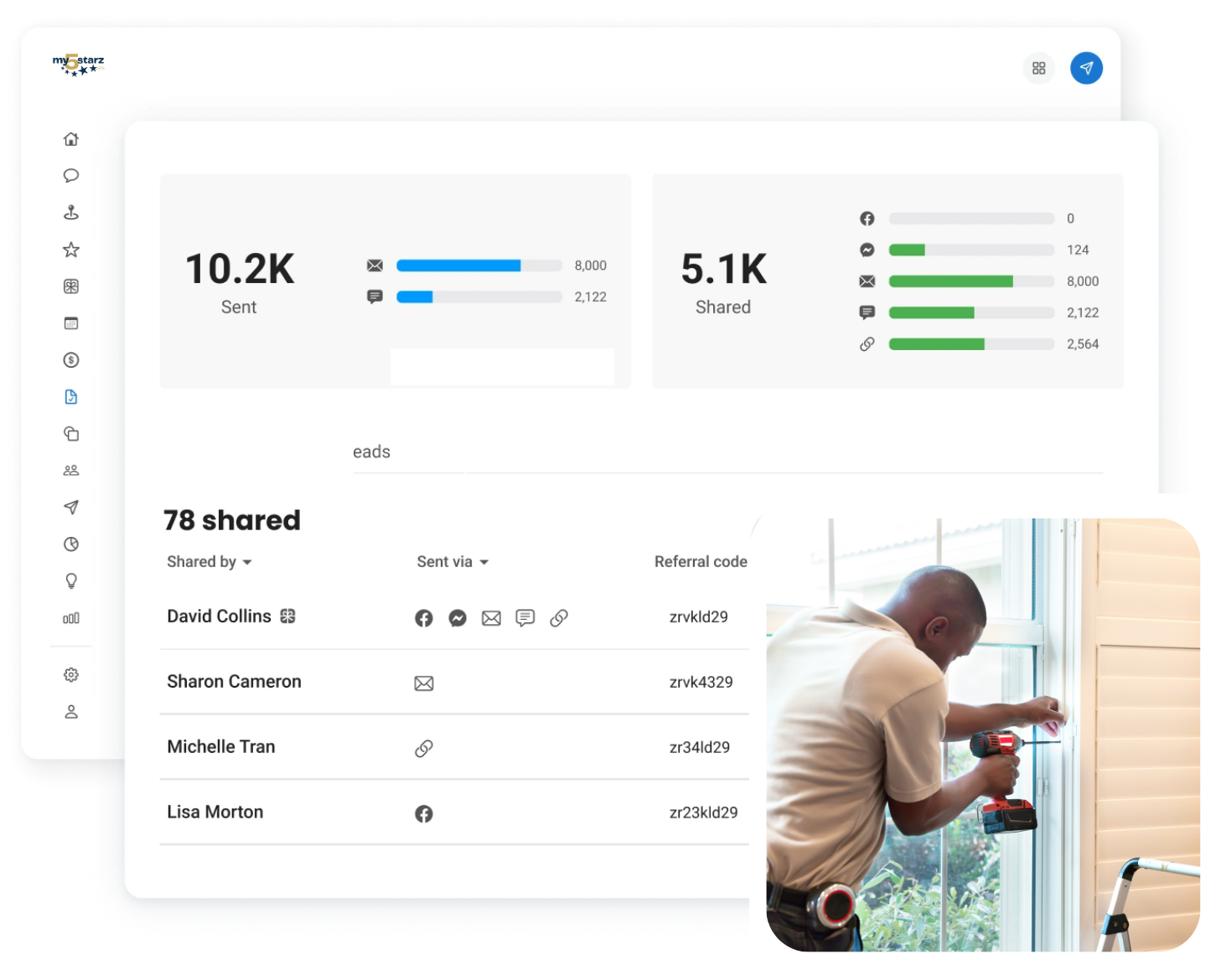 MEASURE REFERRAL CAMPAIGN PERFORMANCE
Assess the effectiveness of your referrals
Effortlessly gauge the effectiveness of your referral efforts by monitoring the quantity of referral requests dispatched, distributed, and the influx of fresh prospects, all from a unified control center.
Discover all of our Add Ons.