Help your business be found by ensuring your information is accurate on search engines across the internet – with the click of a button.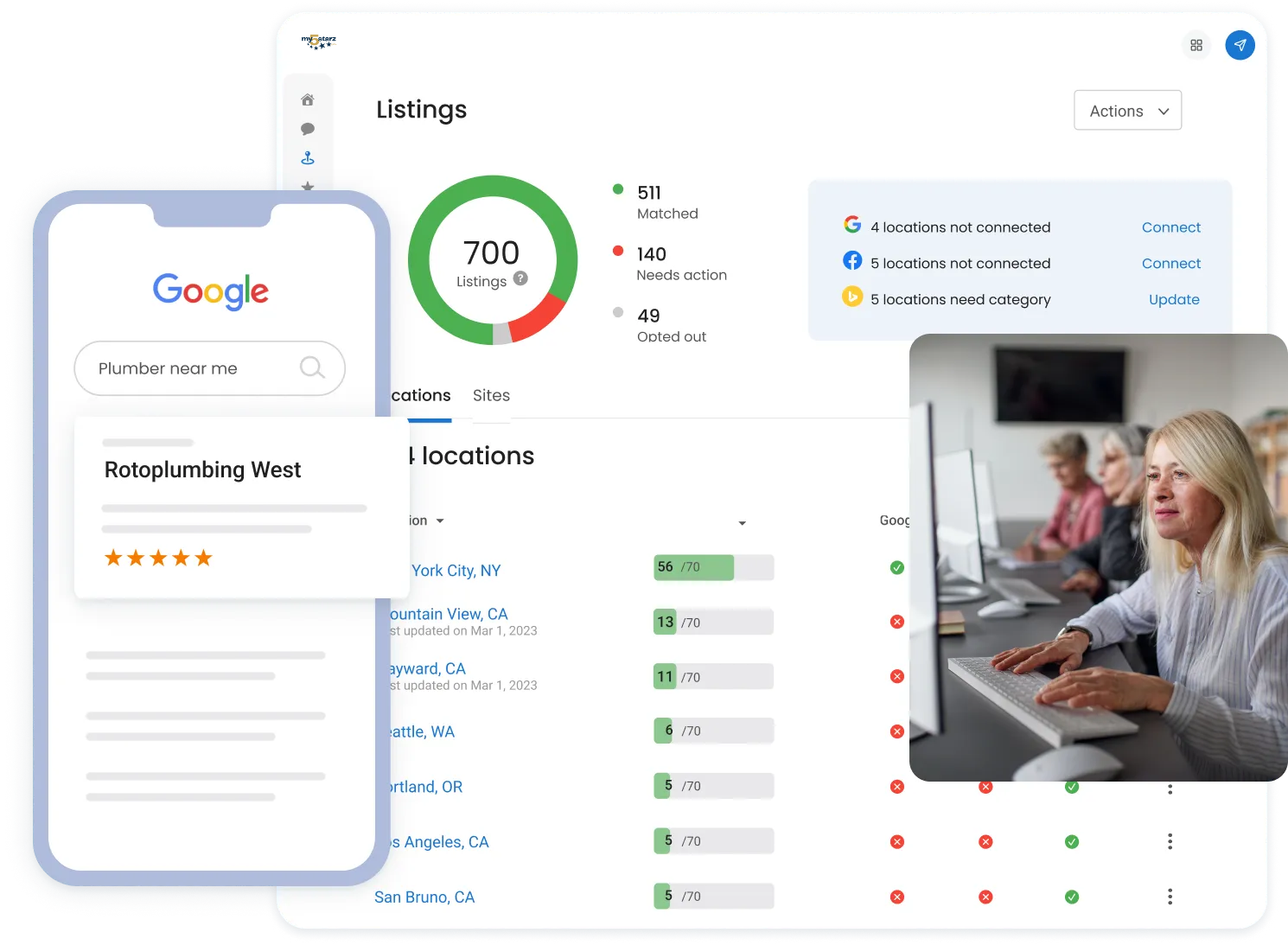 Drive engaged leads with
Listings
Business owners, just like yourself, are eager to boost their local SEO rankings and generate leads. With my5starz Listings, we streamline the management of listings for multi-location businesses through a user-friendly system. With listings, we help you with:
Enhancing your Google search ranking by ensuring complete and precise listings.
Outshining your local SEO competition.
Funneling more actively engaged leads into your sales pipeline.
LISTING UPDATES MADE EASY
Comprehensive and user-friendly.
Enhance your listings' appeal and depth by utilizing over 60 fields, including COVID-19 updates, appointment links, contact details, images, and much more. Effortlessly modify your operational hours or any other information at a specific location level.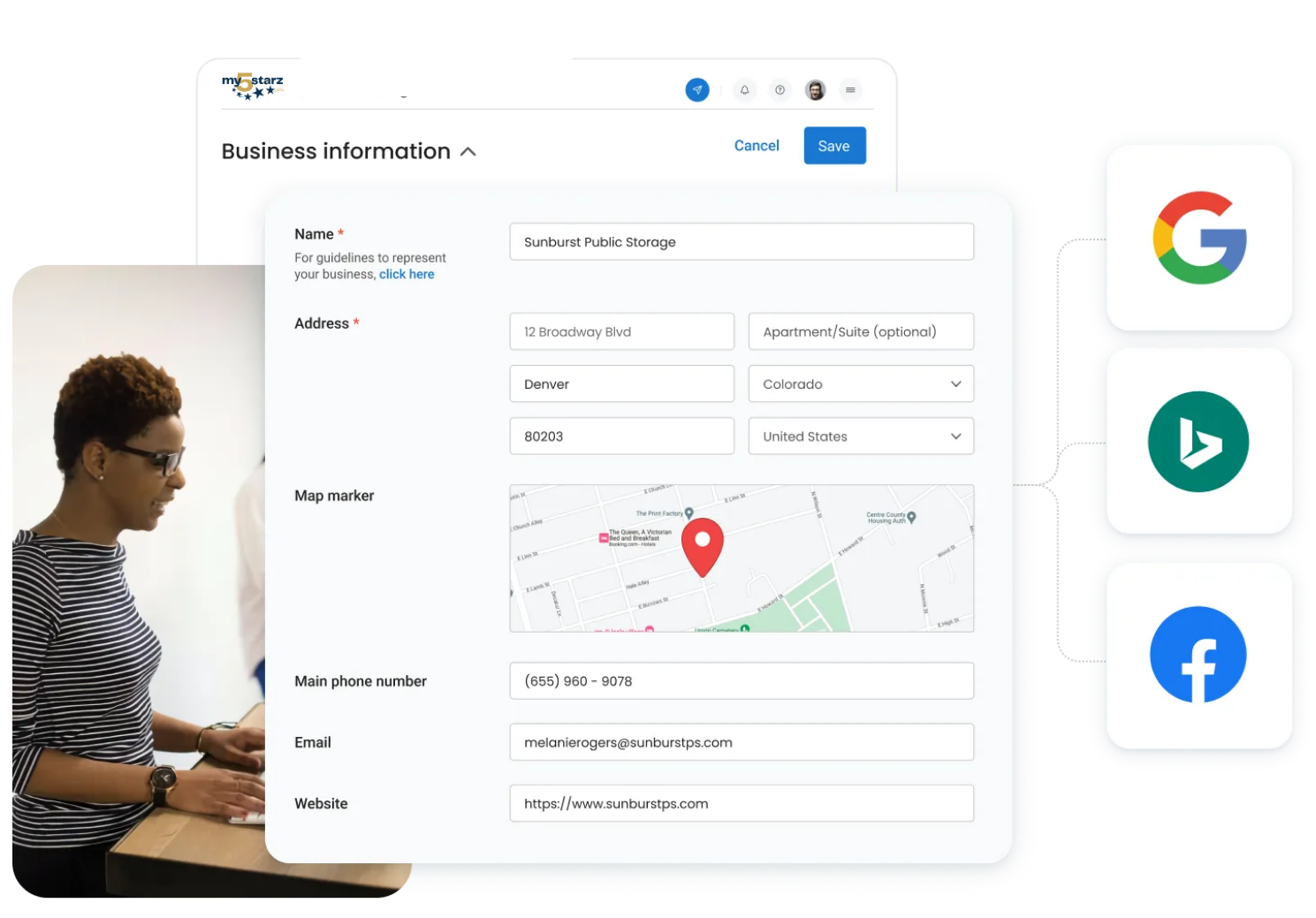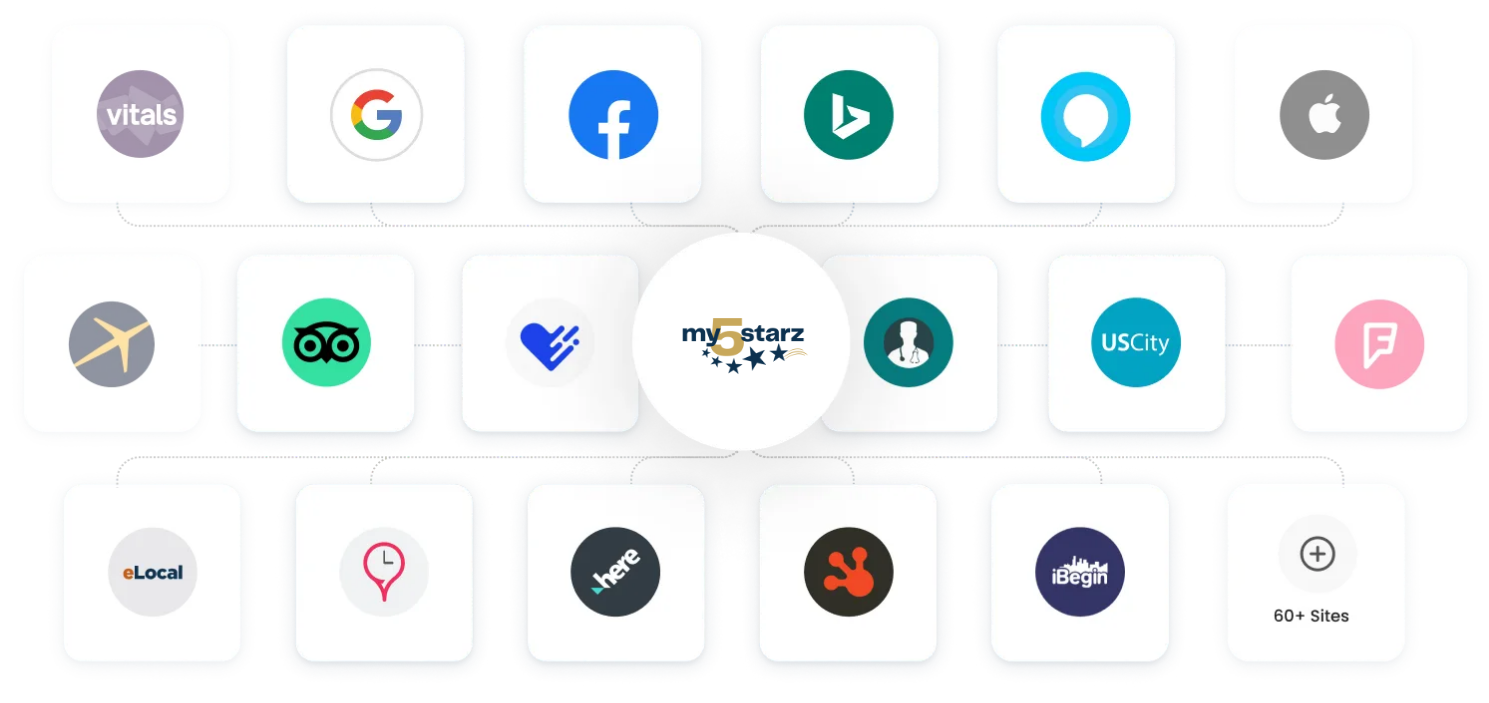 Get up and running on Google and across numerous platforms within days, thanks to our Google auto-verification feature. While the traditional physical verification process can eat up five weeks of valuable time, resulting in lost traffic, reviews, and revenue, our service offers a swift solution. We can automatically verify your Google profiles and promptly rectify your listings on over 60 sites, ensuring you don't miss out on any opportunities.
Easy to launch, and user-friendly.
Instantly update every directory with a single click.
Depend on a single platform.
Boost your businesses' local search rankings.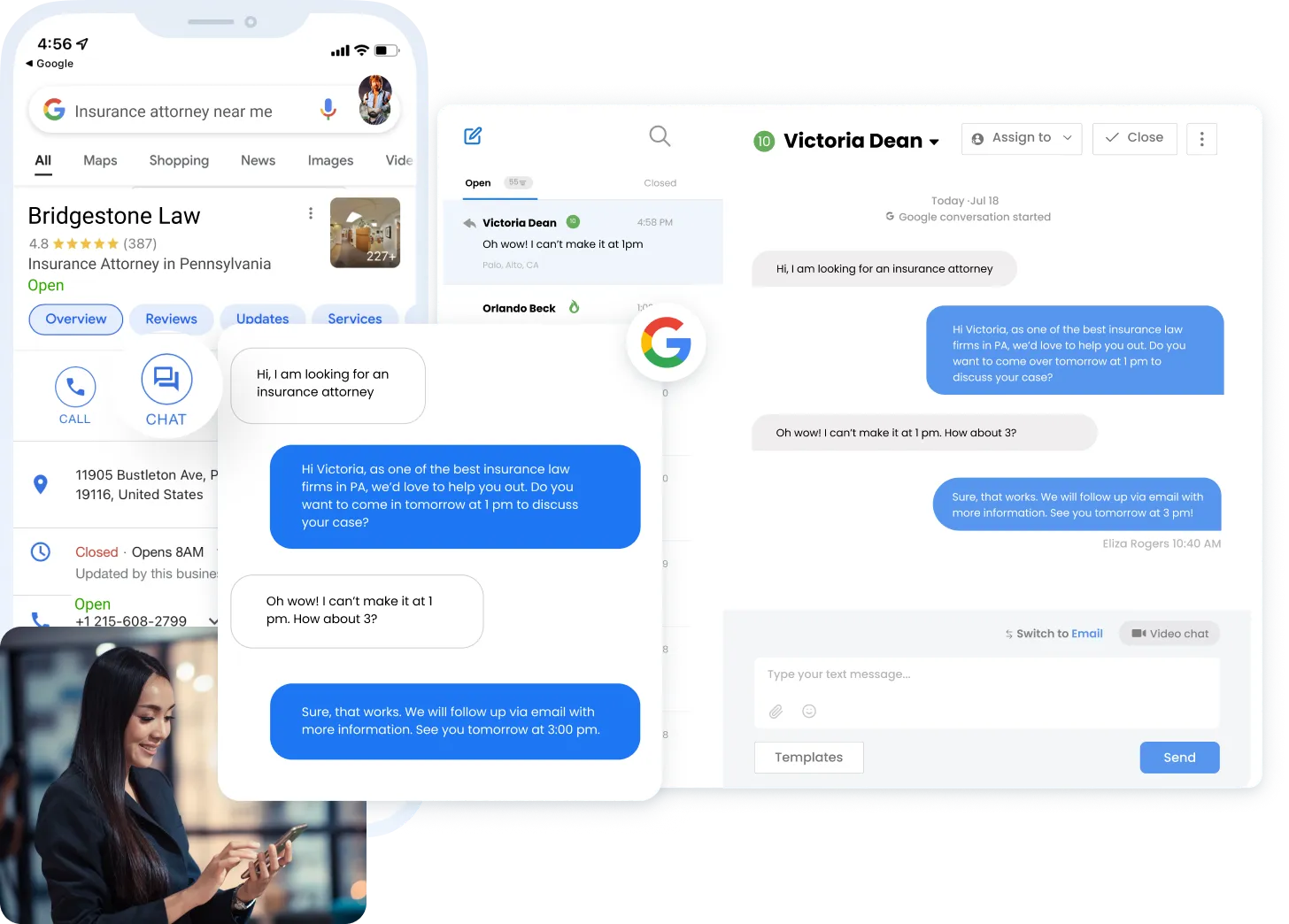 Attract a larger customer base with Messaging.
Today's consumers gravitate towards businesses they can easily communicate with. Through Messaging, you have the ability to interact with potential customers on their preferred platforms such as Google Messaging, Facebook, Instagram, or via text. Streamline all your conversations into one central inbox, respond to inquiries in real-time, and swiftly convert leads into loyal clients.
BE FOUND IN LOCAL SEARCH RESULTS
Enhance your local search ranking
When potential customers search for "window treatments near me," you aim to have your locations not only rank prominently, but also surpass your competitors. By creating detailed listings for your locations, you can ensure they appear at the top of local search results and are readily accessible for inquiries.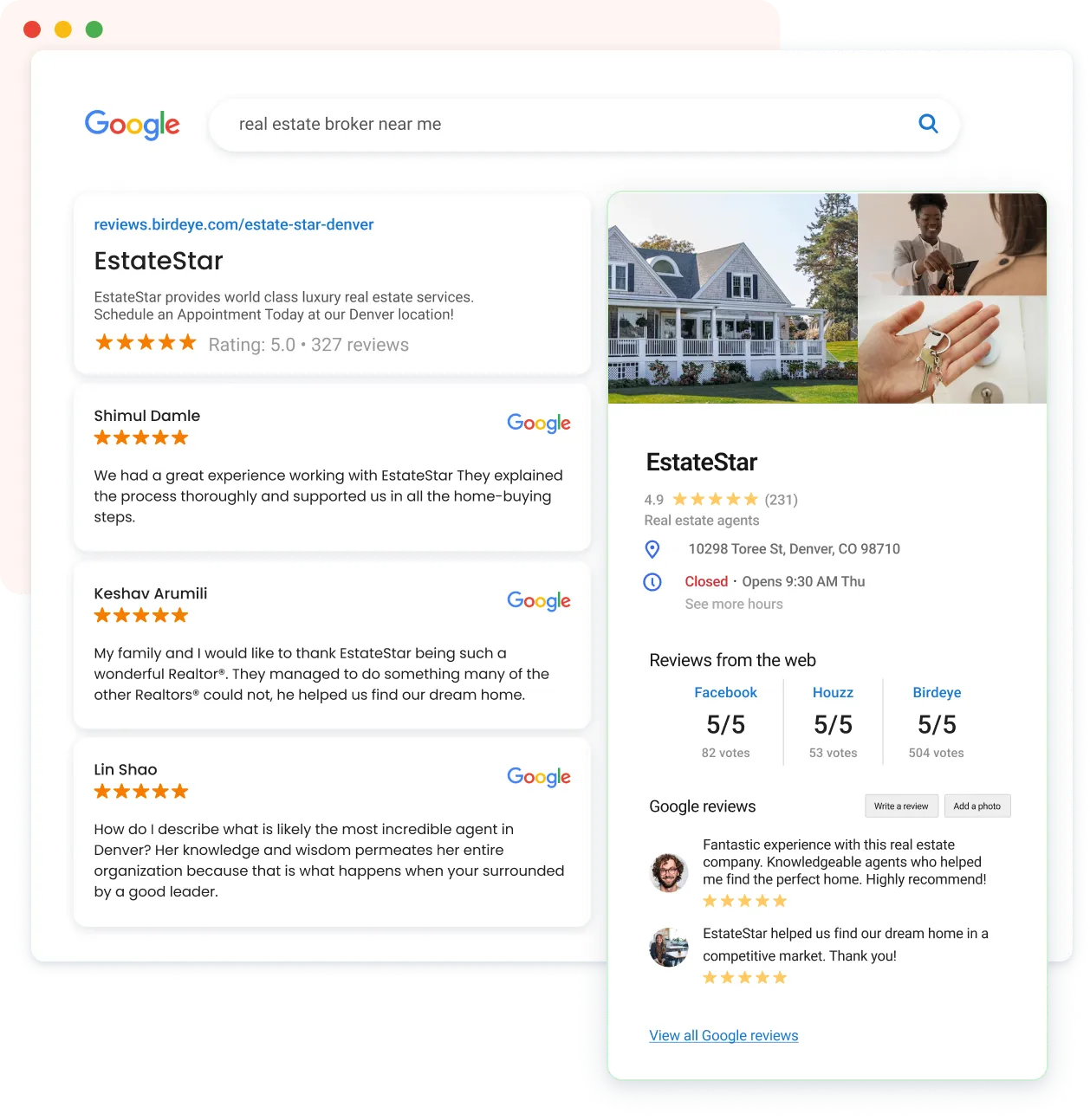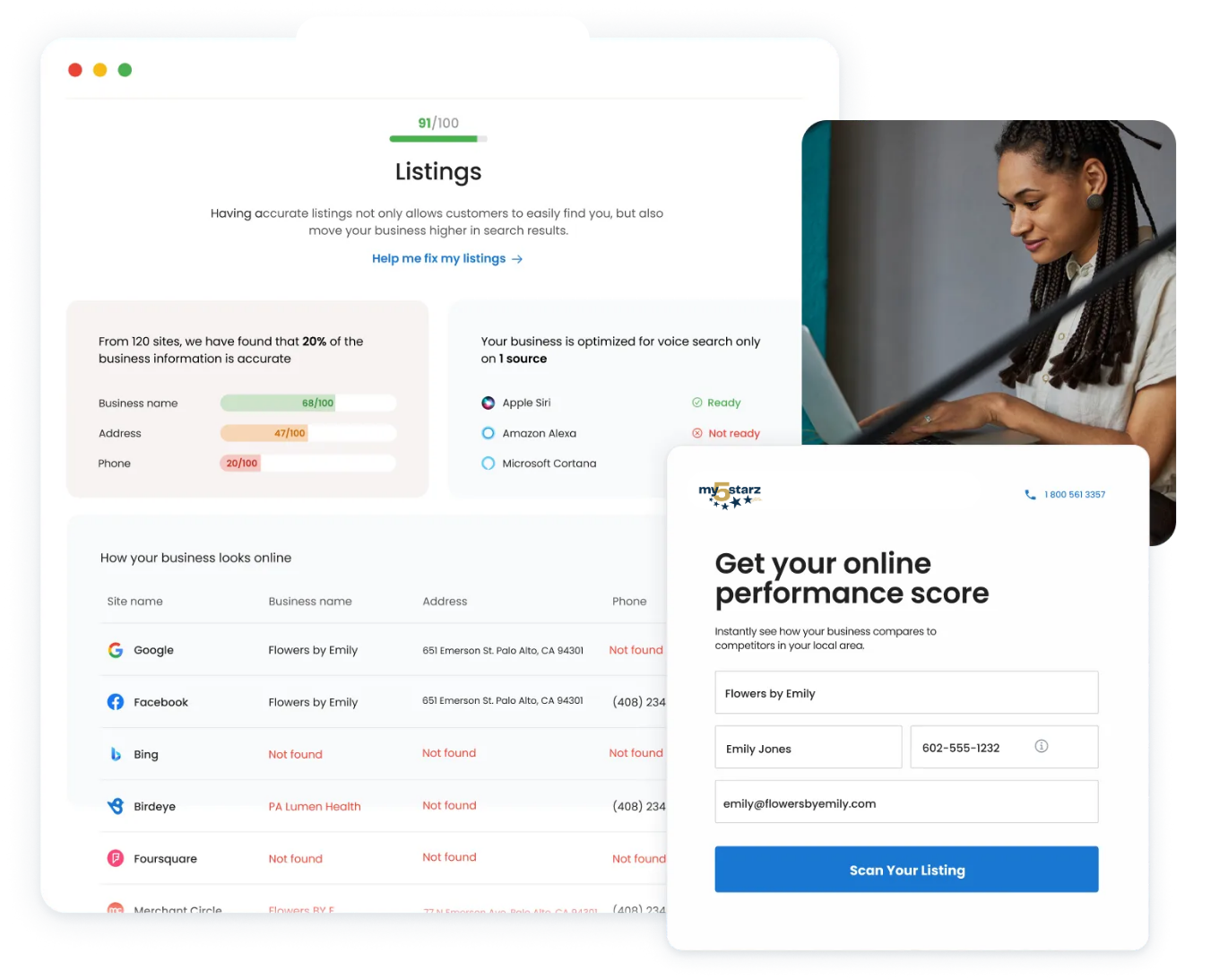 CLEAN UP YOUR LISTINGS, AND HELP LEADS FIND YOU
Find errors in your listings
When your addresses and phone numbers aren't accurate, it can harm your SEO and lead to missed business opportunities. Automatically scan your business listings on various prominent and specialized directory sites. Spot all the errors and inaccuracies conveniently within a unified dashboard. Dive deeper and effortlessly rectify any issues with just one click.
Valuable insights with reporting
Obtain a holistic view on the accuracy of your listings across various locations and directory websites. Monitor the performance of your listings on Google Business Profile, Facebook, and Bing, all within a unified dashboard. Use these metrics to showcase the number of actively engaged leads you're generating for your business during your next management review.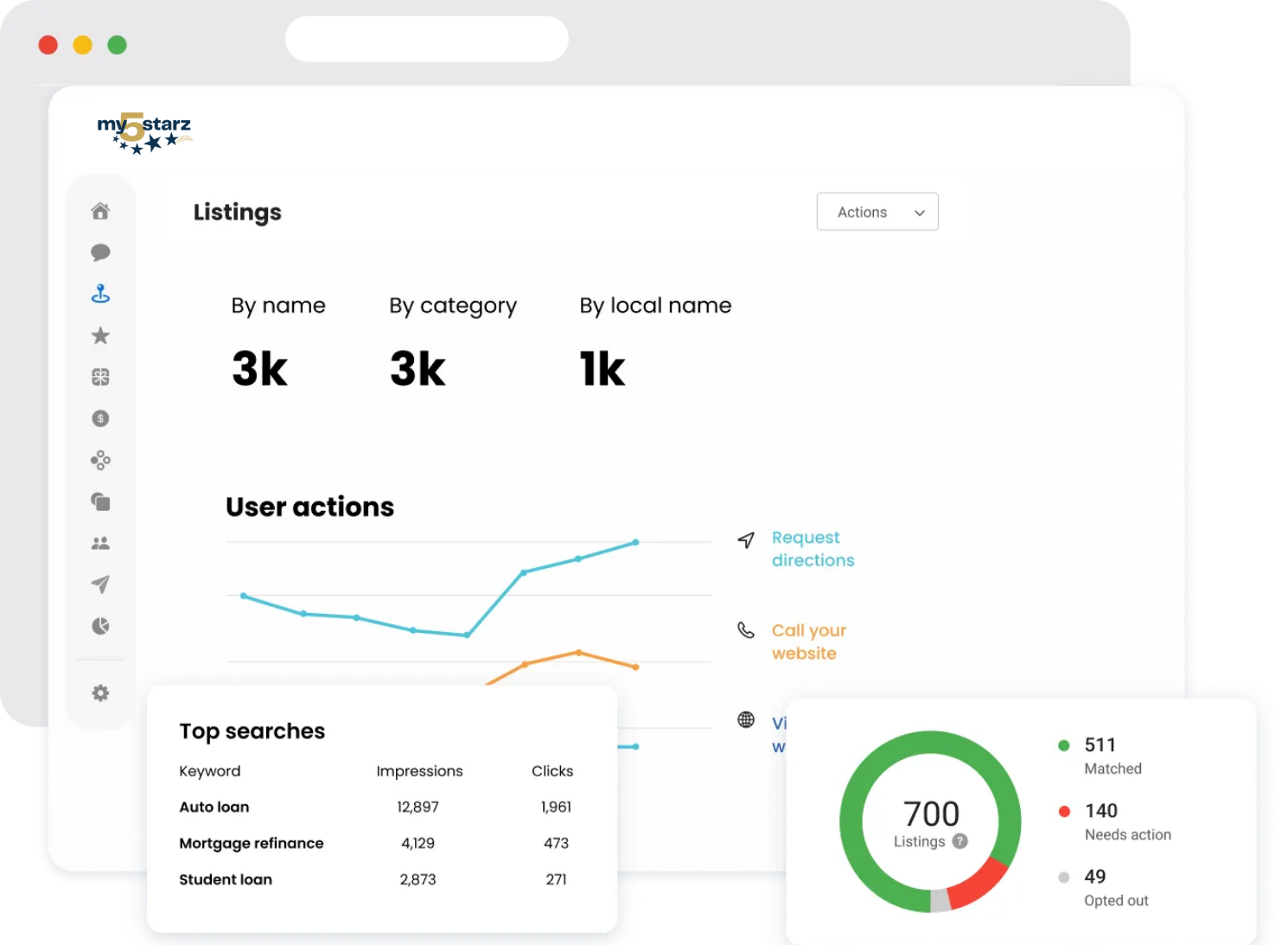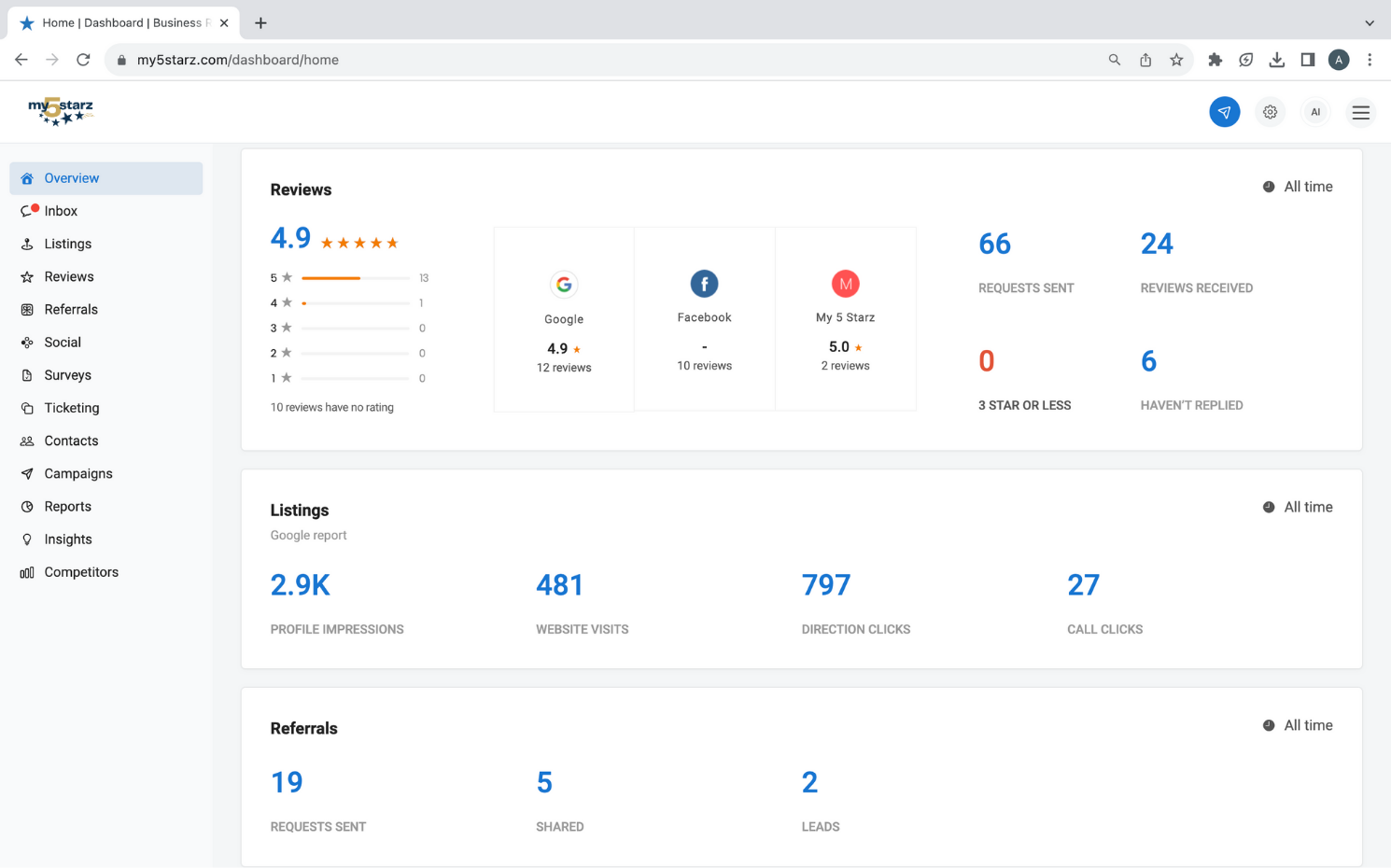 GROW YOUR BUSINESS FROM ONE PLATFORM
Elevate your growth potential with our comprehensive platform.
Experience the convenience of effortlessly handling your online image, engaging with potential leads across digital avenues, and harnessing customer experience insights to boost sales and flourish.
Discover all of our Add Ons.